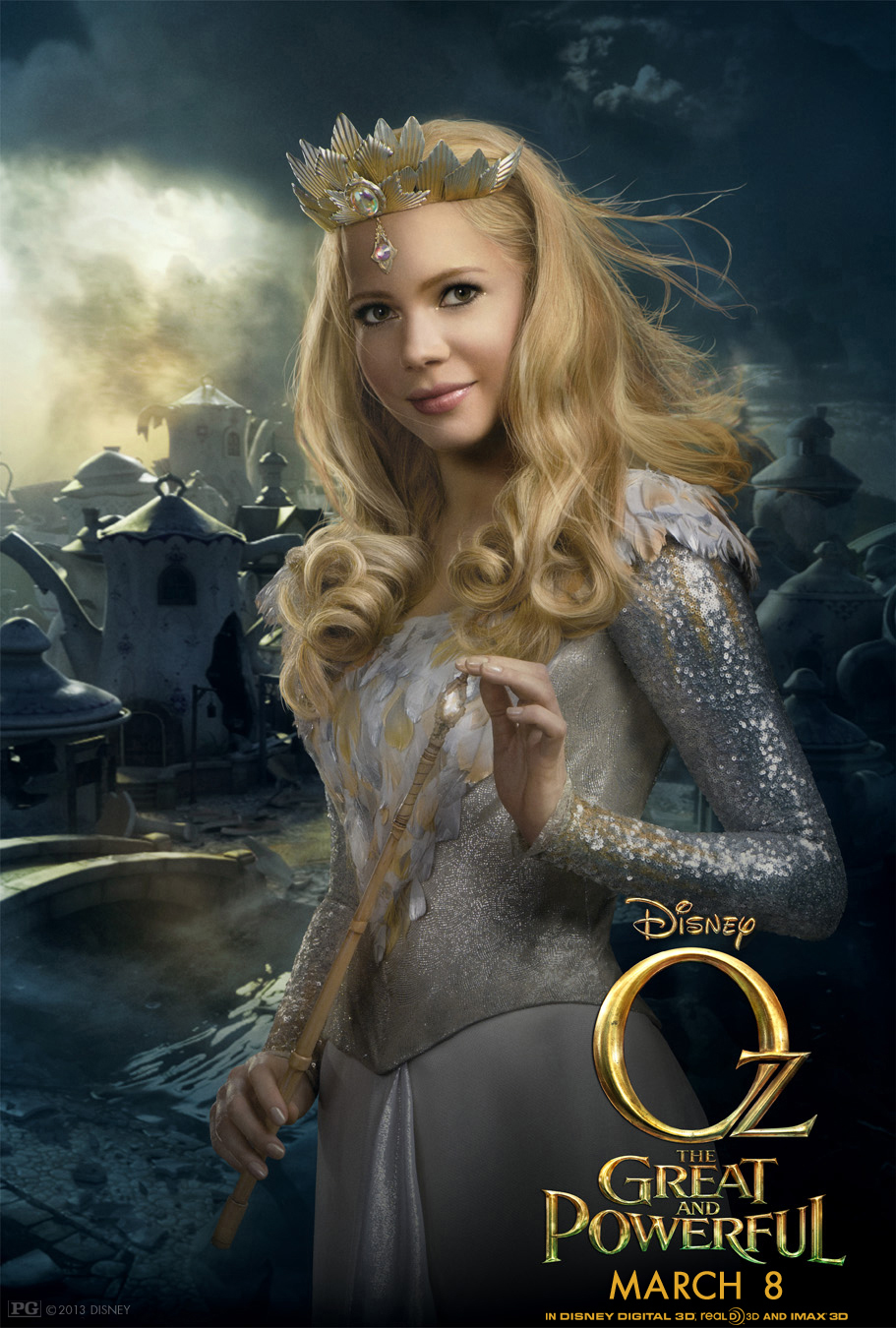 The next witch in our lineup is Glinda the Good. Michelle Williams trades out her sassy pixie cut for flowing blond tresses in Oz as she takes on this role as the most pure and gentle witch of the bunch, although she can vamp up the intensity at parts in the movie.
Glinda's wardrobe consist of long, white dresses (minus the princess poof from the original Wizard of Oz) that are slick, shiny and full of intricate beading and other beautiful details. She wears a tiara that reminds me of angular sea shells and carries her all powerful magical wand, that shows how she is the gentle ruler of her people as well as a powerful witch.
The first dress I want to discuss is the one pictured above (close up) and below (full sha-bang). This has to be one of my favorite dresses of the movie. It Incorporates sequins, feathers and a baroque pattern on the bottom of the dress. The dress is floor length, long sleeved and features strong shoulders. Simply magnificent!
The picture below features a second dress Glinda wore. Once more, white, beading and strong shoulders dominate her wardrobe, not to say it's disappointing. This theme among her gowns shows her innocence and purity, especially with the color scheme. I have to say, I love the shoulders on each of these dresses. What part is your favorite?