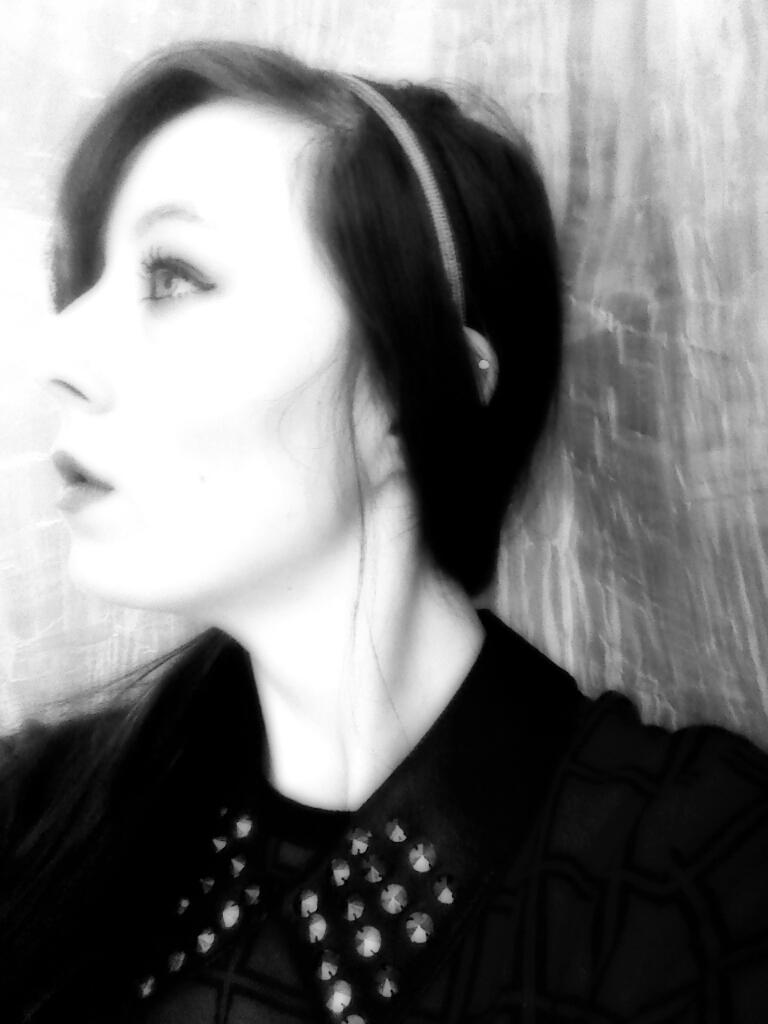 (From my Instagram: @Shelbylugal)

HAPPY NEW YEAR EVERYONE! Wow, another year has gone by and I actually feel as though I've accomplished something with my life this year. It's a new feeling and I like it so I'm going to make sure it continues into 2013!
That's me in the picture above (obviously), it's a little blurry because I took it indoors with my tablet, but you can kind of see what I wore for NYE... but don't think I did anything too exciting. My NYE didn't consist of glamorous parties or anything, no... what it did consist of, however, is Katy's BBQ with my parents and sister, going to my cousins house for about an hour before Les Miserables started, but then going home because of the snow. After that, I just sat at home stuffing my face with cheese dip and RC. Fun right?
Anyway, before I set this to post right at 12 O'clock, I have a couple things to say:
First, if you look at the instagram pic, you can kind of see my new ear piercing! Cartilage:)
Second, here are my two resolutions I decided on for good old 2013:
1. LEARN FRENCH-- I'm going to self teach myself French!
2. COMMIT TO CAGED IN CLOTHES-- No less than 3 posts a week I do declare!