Saturday was the Color Run and I had such a blast participating in it this year! I normally don't do personal posts, but this was so much fun and I want to encourage everyone who can to do it next year!
For those of you not familiar with the Color Run, I'll tell you a bit about it. The color run is an annual 5K (three mile) run/walk that allows participants of all ages to partake in. Throughout the course, participants go through "Color Stations" which is where volunteers through colored powder on them. Also, there are a couple of midways stations where people spray colored water on you.
The funds raised from the Color Run go to the Ronald McDonald House.
This is before the run, notice the white shirt. It won't stay that way for long.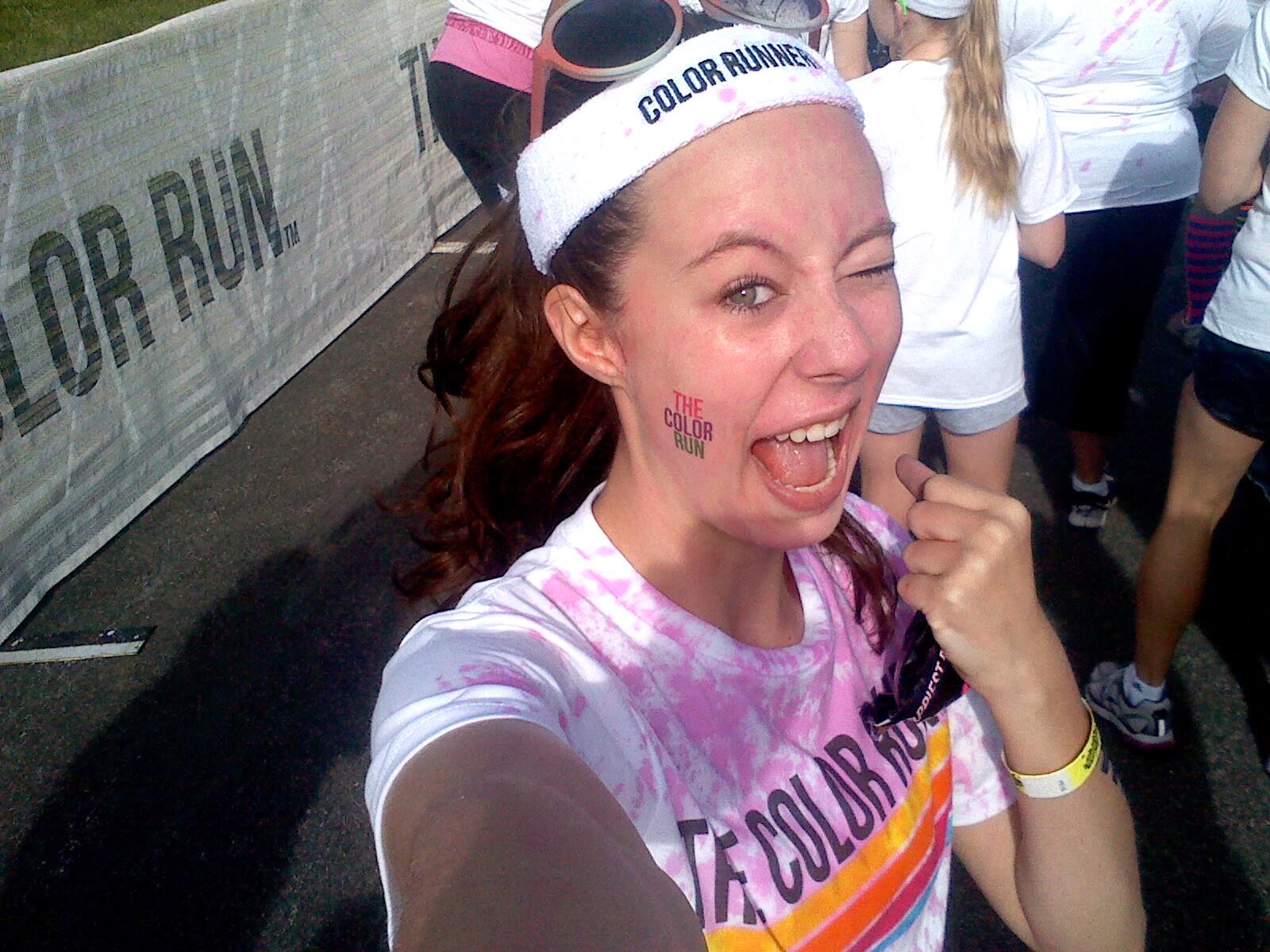 This was right at the beginning when we got squirted with pink water!
Yellow was the first color they tossed on us!
Orange was #2! That's my sister on the left:)
That's where they threw the pink powder on us!
Woohoo for blue!!
These are the packets we tossed in the air at the end, we used them on our faces too...
That's my cousin Jessica! She's pretty darn cool and has a boyfriend who loves Ford Trucks.
So. Much. Powder.
My sis took this on her phone. It was the very end of the race!
Here we are after they used a leaf blower to knock off the loose powder!
We went to Golden Coral to eat looking like this:) Talk about a conversation starter!